Elegance and grace is universal.
Ines crafts gloves for everybody.
The gloves in the selections below are available in very large sizes.


Let your fantasies come to life.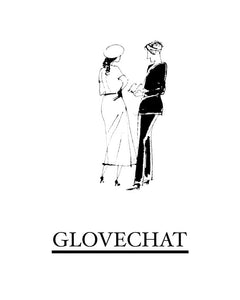 For the love of glove 
We believe that wearing gloves enhances the elegance of anyone and every body, makes the world more beautiful and gives us great pleasure.
Glovechat isn't just about fashion and gloves.
Members of our community are dedicated to discussing everything about elegance, style, and the things that make life beautiful and exciting.
request an invite link
For me?
Glovechat is a private online inclusive community for any gloves enthusiasts wanting to share their passion.
Surround yourself with like-minded people.
Fashion or kinky orientated, its all fine.
We learn from each other.
Beta testing
A selection of enthusiasts have received a special personal early bird invite link.
And started to populate the community. After a few months Glovechat is now open.
What's included
Access to a private open-minded forum combined with a modern social media platform
Build relationships with other like-minded people
Be yourself
Share stories, images and videos
Q&A about gloves and style
DIY share ideas, tips & tricks
Styling section
Second hand Marketplace
Chat (also private)
Start a (private)group
Kinky section
Share knowledge, gain insight, and seek styling advice from members of the community.
Future ideas: invitations to meetups and events.
Join us and be at the forefront of building a new and exciting community!
Up untill now:
Total messages
522
Total subjects
59
Total users
135
Our newest member is
@RT
Request an invite link
"
It's the best place to talk about our favorite accessories

"
"
I like the idea of a place where people with a mutual appreciation for things can share ideas and experiences

"
"
Show off, and look and learn, about style and finesse, in an understanding and Liberal community that knows no boundaries

"
"
It's a place to see others who love gloves without having to be ashamed or afraid.

"
"
Learning and sharing about wearing gloves

"