HANDMADE WITH EXCEPTIONAL CRAFTSMANSHIP AND TRADITIONAL KNOWLEDGE
Classic elegant unlined thin leather gloves, redefined by Ines
The result of being raised in classic European fashion traditions and exploring the art of glove making for decades.
"
Whatever the occasion, always always wear gloves.

"
Let's make your life a little more elegant
Ines' values
Handmade with exceptional craftsmanship and traditional knowledge
Ethically sourced and produced
Natural leather, by-product of food industry or subsistence hunting 
Classic elegance with a modern twist
Small production runs, no waste
No seasonal collections
Available in extra large sizes for every person and shape
Be you!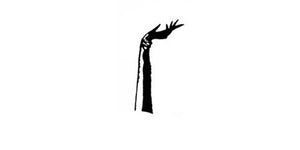 Experience the elegant second skin
Ines' leather with character
Fine full-grain
Soft and strong
Vegetable tanned
Hand-dyed
Hand stretched
Table cut
Handsewn in Italy
"
The unlined glove is the essence of well-designed, elegant hand-wear: simple. Yet it is this very simplicity that hides an incredible complexity.

"
Timeless classics
Minimal stitching - Raw cut
Ines' gloves are made out of one piece of hide, no seam at the wrist or stitching and glue at the cuff.
For enhanced elegant lines and fit.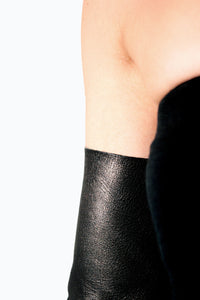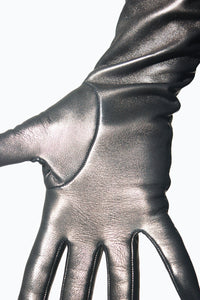 Thin & tight
A second skin
The glove is made of only one layer of leather which gives it its unique attributes and texture: it will adapt to your shape, taking on the form of your body with the supple feel and function of a second skin.
Result of years
Experience and expertise
For a glove of this simplicity to actually have these qualities, two elements must be present:
the leather used to make the glove must be of absolutely superior quality or the glove will not properly adapt to your hand and arm.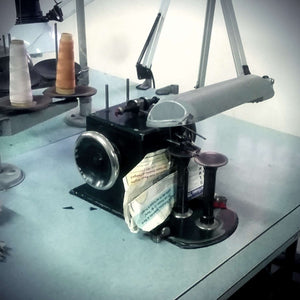 HAndcrafted in Italia
Traditional craftmanship
Secondly, the design and manufacturing must be precise to complement the top-notch quality of the leather and the glove as a whole. 
The selected leather is table cut and table stretched following very skilled and old traditions. 
Express yourself
Extra large sizing
Our women's short and long leather gloves are available in extra large sizes up to 5XL.
Elegance for everybody.
Let your fantasies come to life.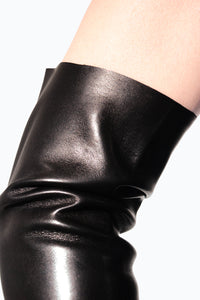 "
Take care of your hands!

"